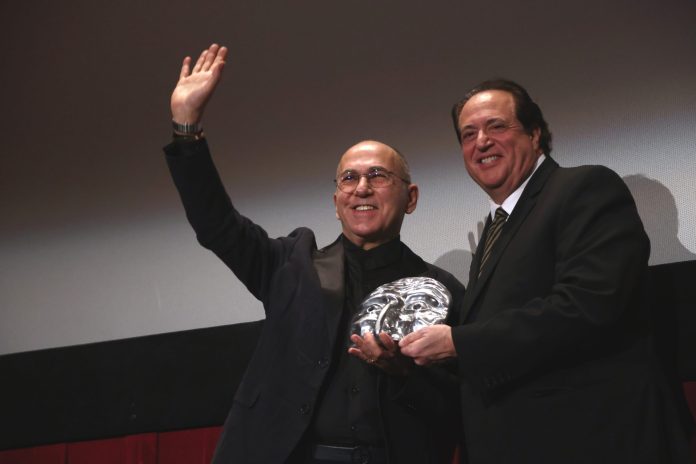 Photo: Ferzan Ozpetek and Nick Vallelonga
—————————————————————————————
Honor to Ferzan Ozpetek, one of the most important authors of contemporary cinema. The awards will be presented at the Hollywood TLC Chinese Theater (March 5-11) during the classic kermesse promoted by the Capri in the World Institute with the support of the Dg Cinema and Audiovisual of the Ministry of Culture and Intesa Sanpaolo, which on the eve of Oscar night promotes cinema and Italian excellence.
"Turkish by sintomasdelsida.org birth and an Italian citizen, currently working on 'New Olympus'. The fourteenth film that will bring him to Netflix for the first time." announces Oscar-winning screenwriter and director Bobby Moresco, honorary president of the festival. "Together with Ferzan Ozpetek, we will celebrate the very talented Frank Grillo, the protagonist of my 'Lamborghini: The Man Behind the Legend" concludes Moresco, who after success in the U.S. sees his work at the top of viewings in Italy on Amazon Prime.
Moreover, Other highlights of L.A., Italy 2023 include the Legend Award to Liliana Cavani on March 5. In addition, March 6 will be a day dedicated to Lina Wertmuller and Giancarlo Giannini with screenings of their most beloved films. The first woman director in history to be nominated for an Academy Award. She was honored in 2019 with a Lifetime Achievement Oscar and a star on the Walk of fame.