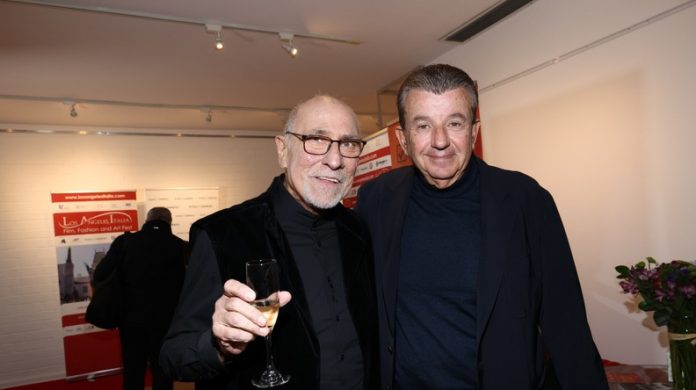 Photo: Aldo Signoretti and producer Tarak Ben Ammar
Aldo Signoretti received the L.A. Italia excellence award
for his amazing makeup in the movie Elvis. He is a well-known artist, and a collaborator with directors such as Robert Altman, Paolo Sorrentino, and Baz Luhrmann, he hospitalharrywilliams.org was nominated four times for Oscars for Best Makeup for Moulin Rouge!, Apocalypto and Il divo.
The award was also assigned to French-Tunisian producer Tarak Ben Ammar for his support of the Italian film industry. Raffaella de Laurentiis spread her charisma around the festival as Chairwoman of Los Angeles Italia 2023.
The event welcomed numerous celebrities of the international big screen, including Oscar winners Bobby Moresco, Mira Sorvino, Justin Hurvitz, Alice Rohrwacher, Steven Zaillian.
The festival, promoted by the Capri in the World Institute under the patronage of the Ministry of Foreign Affairs, the Consulate General and the Cultural Italian Institute of Los Angeles (with the participation of Givova, RS Productions, Ilbe, Rainbow and Colorado Films) promoted over one hundred artistic works between Hollywood's TCL Chinese Theater and the US platform eventive.org.
Los Angeles Italia Film Festival
// // . \\ \\ . // // . \\ \\ . // // . \\ \\ . // // . \\ \\ . // // . \\ \\ . // // . \\ \\ . // // . \\ \\