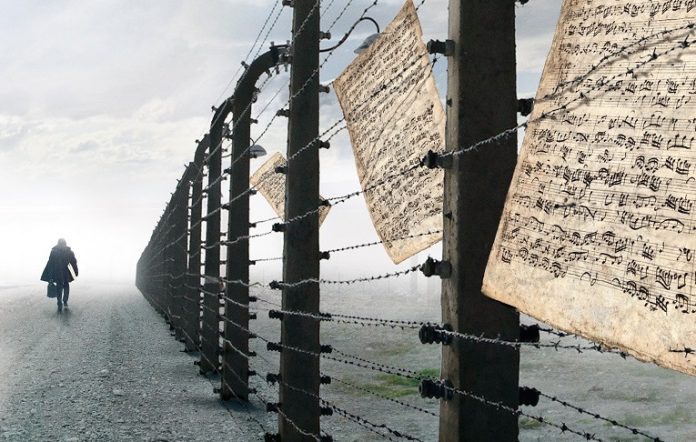 Photo: "The Maestro: In Search Of The Last Music" directed by Alexandre Valenti
GIANFRANCO ROSI'S OSCAR®-NOMINATED DOCUMENTARY, 'SEA OF FIRE,' TO KICK OFF LA, ITALIA'S NEW 'TOGETHERNESS' SECTION
Music Icons Mike Stoller and Corky Hale to Chair Fest's 12th Edition
LOS ANGELES, January 30 2016 – 'Togetherness,' an exciting new section dedicated to Italian documentaries and their outlook and impact on the world, has been added to the 12th edition of the Los Angeles Italia – Film, Fashion and Art Fest it was announced here today by music icons Mike Stoller and Corky Hale, who will chair this year's festival. It was also announced that Gianfranco Rosi, director of the Academy Award-nominated Italian film "Sea of Fire" (Fuocoammare), will be given a special LA, Italia award as 'Master of Documentary.'
As in prior years, the 2017 festival which runs from February 19th through the 25th, will take place at the Chinese Six Theatre complex at Hollywood & Highland adjacent to the home of the Academy Awards®, and will put Italian cinema in the spotlight through a series of premieres, screenings retrospectives and exhibitions.
"Sea of Fire" will be the first film to be presented in the 'Togetherness' program, with a special screening on opening night. "We are pleased to open this new section with Gianfranco Rosi's Academy Award-nominated film," said Stoller and Hale. "This new festival section will be a fantastic chance to offer the American audience an overview of Italian documentaries past and present." Rosi's "SacroGra" will also be screened.
Other films in the section include: "Andrea Doria: Are the Passengers Saved" directed by Luca Guardabascio for which Stoller, an Andrea Doria survivor, composed the score; "Mi ricordo, si, mi ricordo," a tribute to Marcello Mastroianni directed by Annamaria Tato; "Franca. Chaos and Creation," a tribute to the late Vogue Italia director Franca Sozzani, directed by her son Francesco Carrozzini; "Papa Francesco, Cuba e Fidel," a film about the visit of the Pope to the Caribbean island, directed by Gianni Mina; "Ossessione Vezzoli," a movie directed by Alessandra Galletta about the eclectic world famous artist; and the Shoa documentary "Maestro" by Argentinian director Alexandre Valenti about Italian pianist Francesco Lotoro who created a CD collection containing music composed in concentration camps during World War II.
Stoller and Hale are long-time friends of Italy, having lived there and having attended many sessions of the annual Ischia Global Fest. Along with his songwriting partner Jerry Lieber. Stoller composed many of the top rock and roll hits of the 50's and 60's including songs such as "Hound Dog," "Kansas City," "Searchin,'" "Charlie Brown," Along Came Jones," "Spanish Harlem" and "There Goes My Baby." They also wrote hits for Elvis Presley including "Love Me," "Jailhouse Rock," "Loving You" and "King Creole." They were inducted into the Songwriters Hall of Fame and the Rock and Roll Hall of Fame.
Corky Hale has been a working jazz musician since the late 1950's. As an in-demand session player, she has traveled across the United States and throughout Europe playing harp, piano and flute. Hale has amassed a long list of performances, recording sessions and concerts with some of the industry's greatest artists including Liberace, Frank Sinatra, Barbra Streisand, Tony Bennett, Billie Holiday, Peggy Lee, James Brown and George Michael, to name a few.
LA, Italia 2017 is presented by the Capri in the World Institute with the support of the Ministry of Cultural Heritage and Activities (DG Cinema) in collaboration with ANICA, ICE, AMBI Group and ISAIA. It is also sponsored by the Hollywood Chamber of Commerce and the Italian Consulate General in Los Angeles.