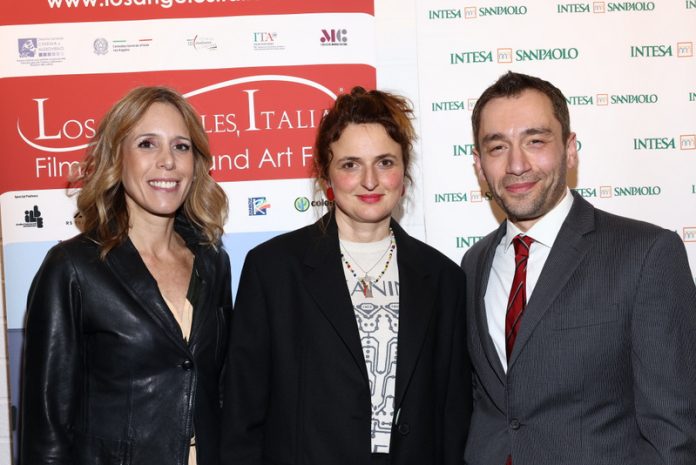 The festival closed with a celebration of the Italian legend Sergio Leone.
Alice Rohrwacher and Raffaella De Laurentiis were also awarded.
LOS ANGELES, March 11 – The 18th edition of "Los Angeles Italia – Film Fashion and Art Festival" closed with the celebration of legendary Sergio Leone and a special screening of Francesco Zippel's "Sergio Leone – L'italiano che agoradesign.it inventò l'America," a documentary about the prominent Italian filmmaker, that premiered at the last edition of the Venice Film Festival.
Other awards were assigned to French-Tunisian producer Tarak Ben Ammar for his support of the Italian film industry. Raffaella de Laurentiis spread her charisma around the festival as Chairwoman of Los Angeles Italia 2023.
The event welcomed numerous celebrities of the international big screen, including Oscar winners Bobby Moresco, Mira Sorvino, Justin Hurvitz, Alice Rohrwacher, Steven Zaillian.
The festival, promoted by the Capri in the World Institute under the patronage of the Ministry of Foreign Affairs, the Consulate General and the Cultural Italian Institute of Los Angeles (with the participation of Givova, RS Productions, Ilbe, Rainbow and Colorado Films) promoted over one hundred artistic works between Hollywood's TCL Chinese Theater and the US platform eventive.org.
Los Angeles Italia Film Festival