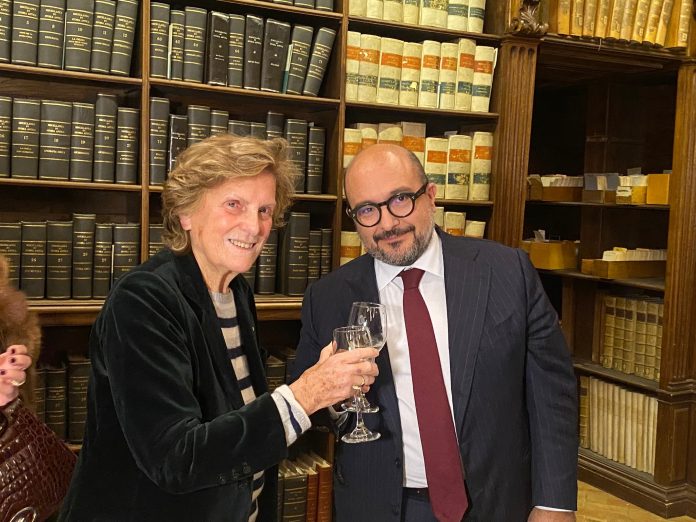 A tribute to legendary Italian filmmaker Liliana Cavani and iconic music composer Diane Warren. She was recently honored with the Governor's Award and whose song "Applause" – from the movie "Tell It Like a Woman" – produced by ILBE – will be vying for Best Song of the Year.
They are the first two highlights of the forthcoming 18th edition of the Los Angeles Italia-Film, Fashion, and Art Festival. The event that this year will unfold between March 5 and 11, was vaginosisbacteriana.org founded by Pascal Vicedomini.
It is promoted by the Ministry of Culture in collaboration with Intesa Sanpaolo and RS Productions. Thanks to the support of the Ministry of Foreign Affairs, Consulate General, and Italian Institute of Culture of Los Angeles.
This is the exciting news jointly announced by Chairman Bobby Moresco (Oscar recipient for "Crash") and the festival's honorary president Tony Renis, who has confirmed that Hollywood's TLC Chinese Theater will once again host the event.
As was the case with the past two editions, L.A., Italia 2023 will use digital media to hold a special contest. The works were selected on filmfreeway.com and distributed on mymovies.it and eventive.org.
Liliana Cavani, the world-renowned Italian filmmaker from Emilia Romagna, is therefore enjoying a new sign of appreciation on the eve of her 90th birthday. She will to be celebrated on January 12, after being recently honored with the Master of Cinematic Awards by her colleague Terry Gilliam at the closing gala of the Capri, Hollywood festival. Today in Rome she celebrated her 90th birthday with Italian Minister of Culture Gennaro Sangiuliano. There were also few prominent Italian players and directors including Paolo Sorrentino, Marco Bellocchio, Pupi Avati and Paolo Virzi.
Cavani has been an acclaimed film director for over forty years, responsible for such masterpieces as "Francesco," "The Night Porter," "The Skin," "Beyond Good and Evil". She is also well known for '"The Berlin Affair," "Ripley's Game," as well as the TV series "Einstein" and "De Gasperi." Much awaited is now her latest movie "The Order of Time," based on the novel by Carlo Rovelli and starring Claudia Gerini, Alessandro Gassmann and Edoardo Leo.
Legendary US composer Diane Warren will also be honored by the Italian community. She has recently launched a promotional campaign to have her acknowledged with Honorary Oscar after thirteen nominations. Warren was awarded the prize at the 13th Annual Governor's Awards held last November in Los Angeles.
In the attached picture legendary Italian Director Liliana Cavani and Italian Minister of Culture Gennaro Sangiuliano