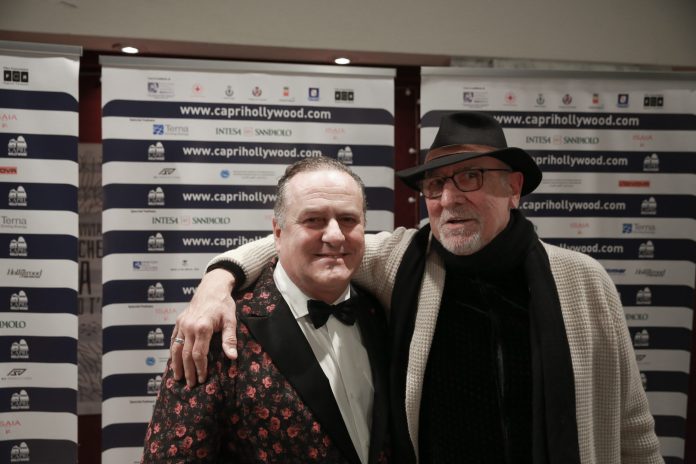 Aldo Signoretti as Elvis' make-up and hair stylist at the Oscar Night on March 12 at the Dolby Theatre in Los Angeles. He has been nominated three times for the Academy Award for Best Makeup, the first time for his work in Moulin Rouge! (2001), the second time for his work in Apocalypto (2006), and the third time for his work in Il divo (2010).
Aldo Signoretti began his career at the age of 19, he worked with Italy's greatest directors. Federico Fellini's Ginger and Fred, Luchino Visconti's Family Group in an Interior, Franco Zeffirelli's Callas Forever, and Giuseppe Tornatore's The Legend of the Pianist on the Ocean are on his resume.
A move to the United States in 1982 and Signoretti began working on the set of Louisiana, a TV film by Philippe del Broca. From there, foreign collaborations flourish. He is Sylvester Stallone's personal hair stylist in Cliffhanger, and works on the set of David Cronenberg's M. Butterfly, in Dolores Claiborne and The Devil's Advocate, both directed by Taylor Hackford.
Recent work includes Ten Minutemen older directed by many directors including the Italian Bernardo Bertolucci. Signoretti, now 48, began his career at age 19. He was a student of Manlio Rocchetti. He grew up alongside Piero Tosi and fed on Visconti's sets.
according to ansa
Photo: Pascal Vicedomini and Aldo Signoretti @ Capri, Hollywood 2022