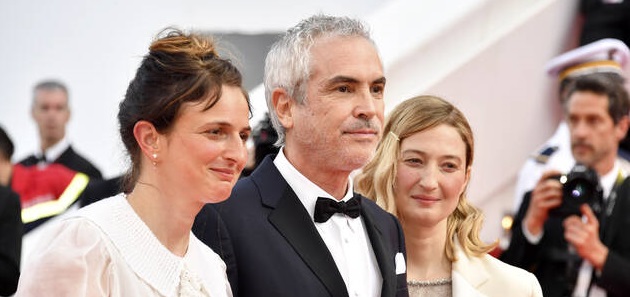 ALICE ROHRWACHER'S 'LE PUPILLE', PRODUCED WITH ALFONSO CUARON, GETS AN OSCAR NOMINATION IN THE SHORTS CATEGORY
Le Pupille is "a parable" about what happens in a boarding school as Christmas approaches in the thoughts and gestures of little orphan girls left alone with four nuns led by their mother superior Rosalba (Alba Rohrwacher) during a time of famine and war. When a devoted elegant lover Rosa (Valeria Bruni Tedeschi) brings an English soup, that's when pure desires are ignited. Obedient little girls cannot move, but their pupils can dance the wild dance of freedom.
"Asked by Cuaron, thought of as a childhood story, The pupils are the anatomical ones of our eyes but also a way to define little girls. I liked this idea: we all inside our eyes have rebellious little girls. Even when the body is still inside the eyes we are free." And that is why hot on the heels of emotion Alice Rohrwacher wanted to dedicate the Oscar nomination to "naughty little girls who are not naughty at all and who are fighting everywhere in the world. I wish that, like in my short film Le Pupille, they can break the cake and share it with each other. They are the little girls and women in Iran, in Afghanistan but everywhere, even in Sweden and Umbria," she added.
According to ansa
Photo: Alice Rohrwacher, Alfonso Cuaron and Alba Rohrwacher