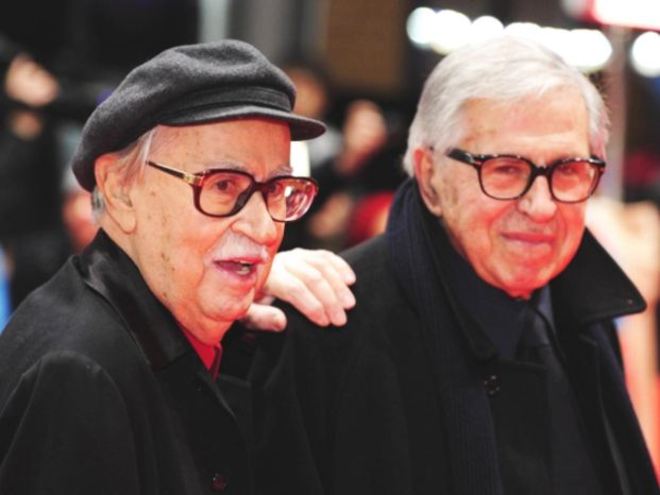 Paolo and Vittorio Taviani's Caesar Must Die, Italy's submission for the foreign-language film Academy Award, will screen as the opening night film of the Cinema Italian Style festival, which runs from Nov. 13-18 in Los Angeles.
Produced by Luce Cinecittà and the American Cinematheque, the six-day celebration of Italian cinema will pay tribute to the late producer Carlo Ponti with a presentation of Two Women and will close with the double feature of Carlo Verdone's comedy A Flat for Three and Roan Johnson's comedy The First on the List.
The festival will take place at the Egyptian Theatre in Hollywood, the Aero Theatre in Santa Monica and at the Italian Cultural Institute of Los Angeles.
The line-up includes Massimo Venier's romantic comedy One Day More, starring Fabio Volo and Isabella Ragonese; Daniele Vicari's police procedural Diaz: Don't Clean Up This Blood; Ivan Cotroneo's Kryptonite!, about a large Neapolitan family during the politically radical 1970s, starring Valeria Golino and Cristiana Capotondi; Giuseppe Piccioni's satire of a Roman public high school Il Russo E Il Blue, starring Riccardo Scamarcio, Roberto Herlitzka and Margherita Buy; Giuliano Montaldo's The Entrepreneur, a portrayal of the 1% upper class struggling to maintain its security, starring Pierfrancesco Favino, Carolina Crescentini and Francesco Scianna; Stefano Mordini's Steel, a drama of working-class life, starring Michele Riondino and Vittoria Puccini; Pupi Avati's 1930s-set romance The Big Heart of Girls, starring Alessandro Haber, Cesare Cremonini and Micaela Ramazzotti; and Ferzan Ozpetek's comedic drama Magnifica Presenza, starring Elio Germano as a gay pastry chef visited in his new Rome apartment by a former theater troupe of dramatic, hand-wringing ghosts.
In addition to the festival, Italy will also be featured at the Getty Museum in an exhibit called "Florence at the Dawn of Renaissance," to be opened by Italian Ambassador Claudio Bisogniero, as part of Year of Italian Culture in the United States in 2013.
———————————————————————————————————————————————

Italy Selects Berlin Golden Bear Winner 'Caesar Must Die' as Oscar Candidate.
ROME – Cesare deve morire (Caesar Must Die), the Berlin Golden bear winning drama about prison inmates performing a version of William Shakespeare's Julius Caesar, has been selected as Italy's official candidate for the Best Foreign Language Film Oscar, it was announced Wednesday.
With a crop of strong domestic productions this year, the decision of which film audiovisual association ANICA would select as its Oscar recommendation was more closely watched this year than in most years. Cesare deve morire, directed by the venerable duo of Paolo and Vittorio Taviani, was selected over a short list of nine other films announced by ANICA Sept. 17.
http://www.hollywoodreporter.com/news/italy-selects-berlin-golden-bear-374325
———————————————————————————————————————————————-
Vittorio Taviani interview at Ischia Global Fest 2012 – www.ischiaglobal.com
http://www.youtube.com/watch?v=ae6j1iJgLYw&feature=share
Photo: 2012 Ischia Global: Paolo e Vittorio Taviani