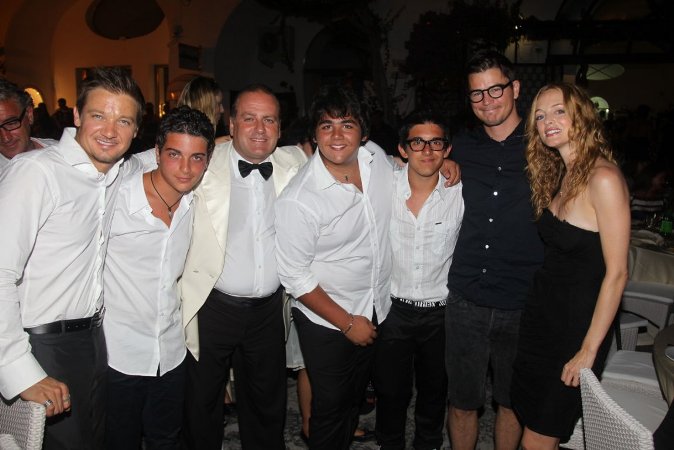 Italian singing sensations Il Volo soar in their first PBS Special "Il Volo Takes Flight" as well as on their upcoming CD and DVD, "Il Volo Takes Flight – Live From The Detroit Opera House," which was released on Feb. 28th on Geffen Records. Il Volo will head out on a North American headline tour this summer. The Live Nation promoted tour kicks off August 12th in Minneapolis, MN at the Orpheum Theatre (see below for complete itinerary or visit). Ticket on sale information will be announced soon.
Both the CD and DVD were produced by Grammy award winning producer Humberto Gatica (Michael Buble) and renowned Italian singer/producer Tony Renis. "We are excited and proud to have produced this concert for national distribution with our partners at PBS and the Michigan Opera Theatre," commented Detroit Public TV's President and General Manager Rich Homberg. The show was directed by Ron de Moraes and executive produced by Michele Torpendine (Il Volo's manager), Tony Renis, Steve Leber, Ken Ehrlich, Jamie Westrick and Ron Fair.
A video of "Il Mondo" taken from the PBS Special "Il Volo Takes Flight" premiered on VEVO was filmed last year while the group was on their first North American concert tour and captures the genuine excitement of their live performance, the stunning crowd reaction and the many standing ovations the group has received in every city they have performed. The show includes Italian classics such as "O Sole Mio" and "Un Amore Cosi Grande" as well as a magnificent version of the classic Charlie Chaplin song "Smile." The Live DVD includes a bonus documentary.
With rave reviews the CD, DVD and PBS broadcast of "Il Volo Takes Flight" is one of the most highly anticipated releases of the new year. The glowed, "If you've never heard them sing 'O Sole Mio' or other classics in their rep, then be prepared to be blown away."
Piero Barone 18, Ignazio Borschetto 17 and Gianuca Ginoble 16, also dubbed The Teenage Tenors, exploded onto the U.S. music scene and into the hearts of U.S. fans following their show stopping appearance on last year. Their self titled debut CD debuted at No. 6 on the Billboard Top 200 Chart. Worldwide sales are approaching the one million mark. Already certified platinum in their homeland, the boys also appeared on major U.S. TV shows including and a surprise performance on the final episode of the HBO series
Due to the extraordinary response from a single airing on the PBS Detroit affiliate Detroit Public TV this past December, the program is now scheduled to air in more than 80% of the U.S. as part of the March 2012 PBS Fundraising Drive across the country between March 3rd and March 18th. Confirmed cities airing the special include New York, Boston, Detroit, Washington DC, Chicago, Dallas, Miami, Las Vegas, Phoenix, San Francisco and Los Angeles. Check your local listings for a schedule of airtimes on PBS or visit
http://www.interscope.com/ilvolo/news
http://www.ilvolomusic.com/#!tweets-official
Photo: Il Volo with Jeremy Renner, Pascal Vicedomini, Josh Hartnett and Heather Graham