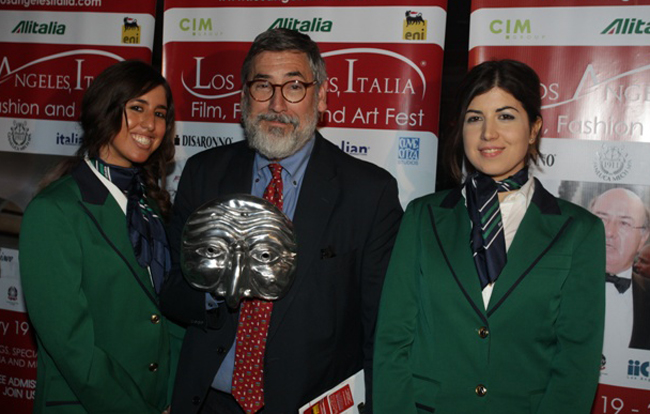 Alitalia – the Italian National Airline will be flying to 96 destinations: 28 in Italy and 68 in the rest of the world for the 2012 summer season. The airline has an operational fleet of 144 planes and flew more than 24 million passengers in 2011. Starting in May, Alitalia will be linking Roma Fiumicino to Los Angeles with direct flights five times a week. In July, the Roma Fiumicino – Los Angeles Connection will be offered on a daily basis. Alitalia, a leading bridge between Italy and the U.S, will offer direct flights from Roma Fiumicino to Chicago,Boston, Miami, New York and Los Angeles, and from Milano Malpensa to New York and Miami this summer.
The new destinations offered by Alitalia in summer 2012 will include: Rome-Tbilisi, twice a week beginning in May (Alitalia is the first to connect Italy and Georgia with direct flights) and Rome-Riyadh starting in June, four times a week. Air One flies from Milano Malpensa, Pisa and Venice to 31 destinations in Italy and abroad with a groundbreaking Smart Carrier service, combining extremely agreeable prices with high quality amenities. The Alitalia fleet, one of the most modern and sophisticated in Europe, this year will introduce five new A330 AirBus' for long range flights and 15 new Embraers for national and European flights. The new planes will enable Alitalia to expand its direct connections, and to consolidate its fleet structure through the reduction of the plane groups employed and to increase efficiency levels from a financial as well as an environmental stand point. In 2012, the B777 fleet will be totally reconfigured into three different classes: "Magnifica," which will be designed with fully reclining seats and high quality in-flight service; "Classica Plus," which will be the new premium economy class, and "Classica," which will provide Alitalia's standard economy coach service. Alitalia offers in-flight personalized entertainment with individual screens allowing passengers to select from their favorite programs. Menus will include Italian specialties as well as general offerings. Alitalia is a member of the Sky Team global alliance and since 2010 has been a member of the Air France–KLM Delta Group as part of the main Transatlantic Joint Venture existing in the air transportation sector. Thanks to the agreement among these four companies, today's passengers can enjoy privileged access to the largest transatlantic network in the world.
FLIES TO HOLLYWOOD EXCLUSIVE LOUNGE AT "FRECCIA ALATA" "TRASTEVERE"
One of the new highlights of the 2012 LA Italia Film Festival, has been a private lounge at the Italian restaurant Trastevere, located in Hollywood & Highland Center. Sponsored by the Caprinel Mondo Institute and Alitalia, this meeting point has been used as a meeting place for select audience members and holders of the coveted "Freccia Alata" cards, issued by the Italian airline to its VIP clients. Here, high profile guests was gathered to share information and meet and mingle with celebrities as they enjoy cocktails and performances. The lounge design has featured replicas of the Oscar statue provided by the Academy of Motion Picture Arts & Sciences, to help celebrate cinema's most legendary awards night.
Photo: the director John Landis with the Alitalia hostess