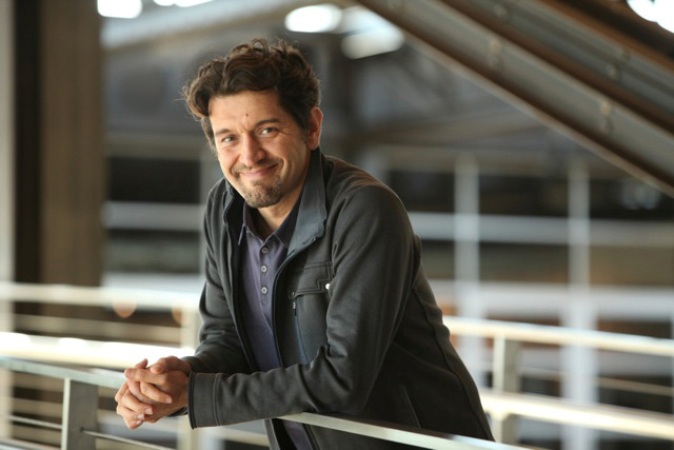 It is always an early morning when the Academy of Motion Pictures Arts and Sciences announces Oscar nominees, but if you are one of those nominees, the morning is likely to be a bit easier to handle. La Luna is Pixar's representative at the Academy Awards this year, which has the director of the short, Enrico Casarosa, "over the moon." He released a statement thanking the Academy and expressing his gratitude.
"'La Luna' is a deeply personal story for me, and to have it recognized by the Academy is an honor both profound and exhilarating. I know this also means so much to the crew, who believed in this whimsical idea and brought it to life with amazing talent and expertise. On behalf of all of them, I'd like to thank the Academy. This must certainly be how it feels to be over the moon!"
-Enrico Casarosa, Director, "La Luna"
"'La Luna' é una storia molto personale, ispirata dalla mia infanzia in Italia, vederla apprezzata dalla Academy é per me al contempo una forte emozione e un grande onore. So anche che questa nomination significa tanto per il team di artisti che ha creduto in questo fantastico progetto dandogli vita con tutto il loro talento e la loro professionalità. A nome di tutti loro, vorrei ringraziare l'Academy. Deve essere proprio così che ci si sente a mettere piede sulla luna!"
-Enrico Casarosa, regista de 'La Luna'
SYNOPSIS:
La Luna is the timeless fable of a young boy who is coming of age in the most peculiar of circumstances. Tonight is the very first time his Papa and Grandpa are taking him to work. In an old wooden boat they row far out to sea, and with no land in sight, they stop and wait. A big surprise awaits the little boy as he discovers his family's most unusual line of work. Should he follow the example of his Papa, or his Grandpa? Will he be able to find his own way in the midst of their conflicting opinions and timeworn traditions?
BIOGRAPHY 
Enrico Casarosa joined Pixar Animation Studios in January 2002. He began working as a story artist on "Cars" and the Academy Award-winning feature "Ratatouille." Casarosa's next project was as story artist on Disney•Pixar's Academy Award®-winning feature film, "Up." Most recently, Casarosa made his directing debut with the short film, "La Luna." Currently, Casarosa is working as head of story on an upcoming Pixar film.
As a story artist, Casarosa creates visual sequences from the script. Story artists also generate new ideas and gags, and provide feedback regarding the plot, characters and overall story of the film. With help from story artists, the film's director finds the story they want to tell and the best cinematographic way to tell it.
Casarosa found early influences in Hayao Miyazaki's work and grew up watching Miyazaki's television series in Italy. Born and raised in Genoa, Casarosa moved to New York City in his twenties, to study animation at the School of Visual Arts and Illustration at the Fashion Institute of Technology.
Before coming to Pixar, Casarosa worked as a storyboard artist at Blue Sky Studios on "Ice Age" and "Robots." He also worked as a background designer and storyboard artist for a number of Disney Channel Television Series' including "101 Dalmatians" and "PB&J Otters."
Casarosa lives in San Francisco, California with his wife Marit and their little daughter Fio Giulietta.